Phototex S OP FR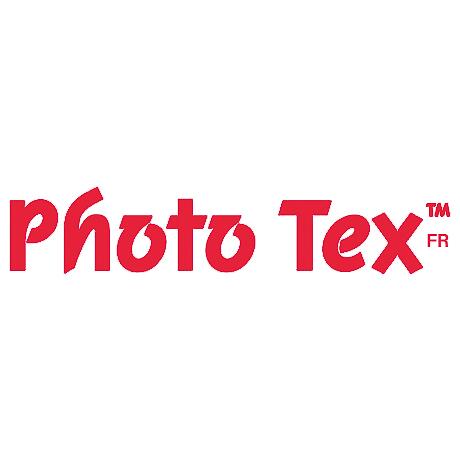 Phototex S OP FR is a 95% block-out media with a bright white coating: print, peel & stick, multi-US, UK, EU, patented, adhesive material made of 100% polyester fabric. Phototex can be installed for a day or a decade and upon removal ensures a 99% chance that its adhesive will not leave a sticky residue.
Typical Uses
Wall Coverings • Murals • Stickers • Events • Interior Design • Light box • Exhibition • Retail • Signage

Benefits of Phototex
Two optimised coatings and fine textured base for brilliant colours and high resolution printing.
Picture enhancing fine surface texture, even when used as a backlit display in light boxes.
Patented and unique adhesive designed specifically for mounting onto non-porous flat surfaces.
No need to strip Phototex from walls like traditional papers, just remove leaving no residue.
Waterproof and suitable for outdoor applications.
Phototex is resistant to tearing and wrinkles.
PVC free
Finish: Very fine weave
Weight: 170 gsm
Opacity: 95% block-out
No formaldehyde or glycol-ether in the adhesive.
Fire rating BS EN 13501-1:2007+A1:2009 Certified: C-s1,d0